BF338
A brake fluid that gives you a steady and stable pedal feel, while withstanding high temperatures.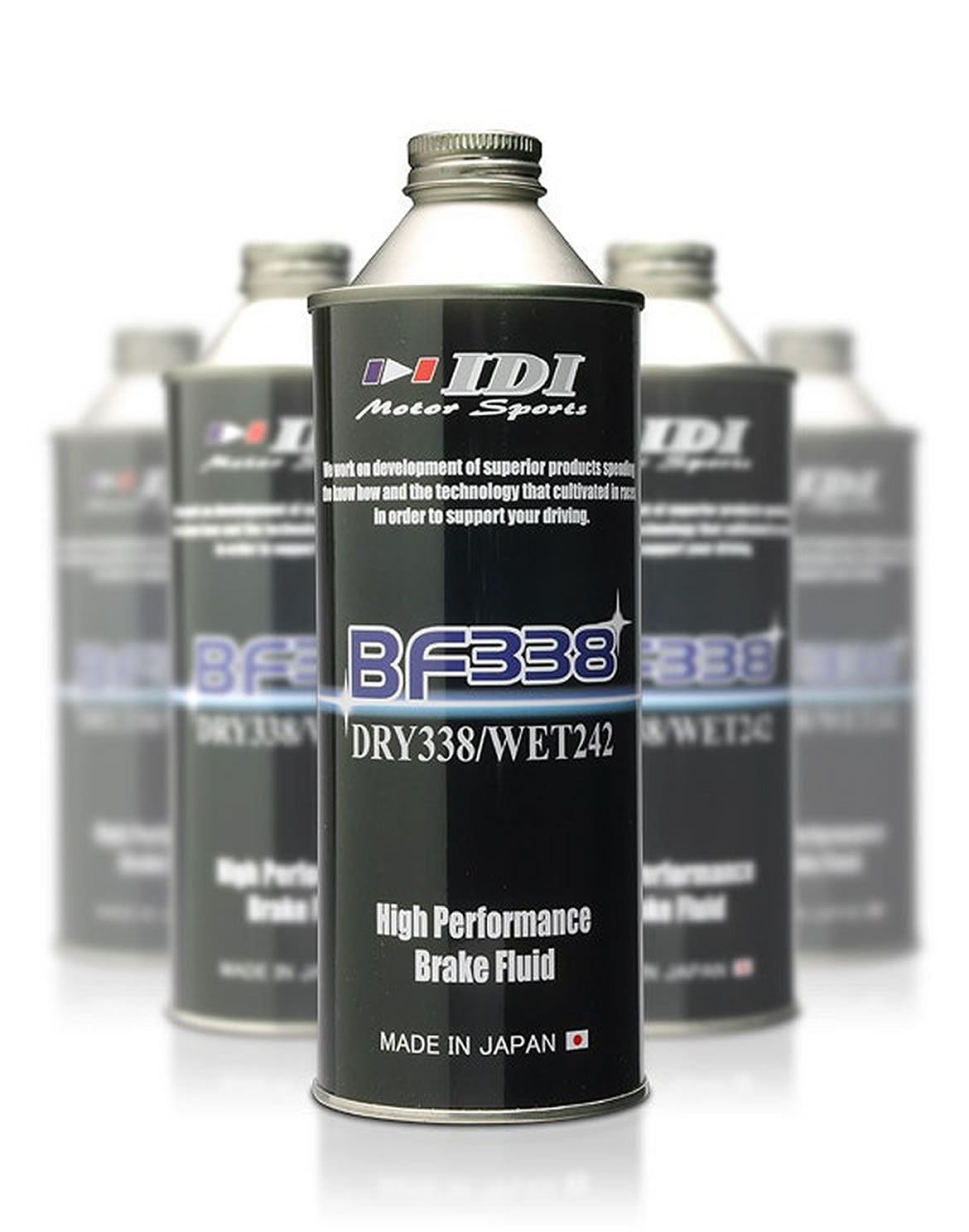 Dry boiling point : 640℉
Wet boiling point : 468℉
Product detail
Maintaining brake fluid performance at high temperatures is a major issue when it comes to evaluating brake fluid performance. The performance change that the fluid under goes due to the high temperatures makes it difficult to evaluate the actual brake pad performance itself. From our research and development team where braking is everything, the BF338 was born!
BF338 pursues the fluid characteristics which maintains the initial
brake pedal feel at high temperatures, while staying consistent for
your brake pad performance to shine through. With our research
and development team, our BF338 brake fluid is just as easy to
maintain as an OEM fluid, while being designed to withstand long-term street use, taking into consideration the abuse the metal and rubber seals
go through.
This fluid is not DOT approved because the fluid performance does not
meet standards in environments with temperatures of 14 ℉ or less.